Words sometimes found in Polish correspondence:
akt - certificate
archiwum - record
babka - grandmother
chlopiec (slash thru l) - boy
co'rka - (tsoor-ka) - daughter
drzewo genealogicgne - family tree
dziadek - grandpa
dzieci - (dzhe-chee) - children
dziecko - (dzhets-ko) - child, baby
dziewica - virgin or maiden
dzieko - youngster
dziejowy - historical, historic
dziekuje - thanks
imie - given name
jedmoczesnie - (yed-no-gwosh-ne) also, simultaneous
juz (dot over z) (yoozh) - already, by now
kobieta - (ko-bye-ta) female
kobiety - wife
koscielny - (kosh-chel-ni) - of church
kosiol (slant line thru l) - church
kosztowac (kosh-tov-ac) - cost
kwota - (kvo-ta) - amount, amount of money
lata - (la-ta) - years
malzenstwa (slash thru l, dot over z and n) refers to marriage
matka - (mat-ka) - mother
matka chrzestna (mat-ka chrzestna) godmother
maz - (2 dots over z) - (mownish) - man or husband
mezczyna (dot above first z) - male
mexczyny - married man
namiastka (na-myast-ka) - substitute
nazwisko -(naz-vee-sko) - family name
Nazwisko rodowe - birth name
Nie rozumiem - I don't understand
niemiecki - german
odpowiadac (mark over c) - (od-po-vya-dach) - answer tona - (na) - on, upon, syn - (san) - son nasz - (nash) - our


ojciec -(oy-chets) - father
ojciec chrzestny (oy-chyets khzhest-ni) - godfather
oraz - (o-raz) - as well as
Pani - (pa-nee) - you - lady
para - (pa-ra) - couple
Polska - Poland
pomoc - help, assist
pomorski - Pomeranian
porodzic (po-ra-dzjecj_ - advise
prosze (pro-shan) - please
prabca - great grandmother
przodek - ancestor
przodjiwue - ancestry
rodenstwo (ro-dzenstvo) - siblings
rodzinny - (ro-dzhee-na) - family
slubu - marriage
Stan - (stan) - condition, status
swiadectwo slubu - marriage certificate
szarza (dot over last z) calavary or military
umarly (slash thru l) - deceased, dead
uiscic (oo-eesh-cheech) - bill, remit, pay up
udzielac (oo-dzhe-lach) give, apply, grant, pay authentication
urodzenia - birth
urzedowy -(oo-zhan-do-vi) official document
w - (v) - in, into, at
Warszawa - Warsaw
wdowa or wdowiec - widow or widower
wykonana - (vi-ko-nach) - execute, do, perform, carry out
z - (z) - with, off, together, at, for, by or in
zapis - record, registration
zgonu - death
znak - (snak) - mark or sign
znany -(zna-ni) - known, familiar, well known
zona - (dot over z) - wife; lajwz (slash thru l) - wives


Some Polish Pronunciations
| | | |
| --- | --- | --- |
| Polish | English pronounciation | German Aussprache |
| ch | same as h in happy | |
| cz | as the English ch in church | entspricht dem deutschen tsch in Peitsc |
| dz | as the English j in jam | |
| g | as the g in the English girl | as the g in girl |
| j | as the English y in yet | |
| l with slash through | as the English w in win | |
| N~ n~ | kind of like "ni" in "onion" | |
| o | sounding much like oo in book | as the o in open |
| rz | same as s in treasure | |
| s | as the English s in sit | entspricth dem deutschen ß as in reißen |
| sz | as the English sh in shine | entspricht dem deutschen sch |
| w | as the English v in van | entspricht dem deutschen w |
| z with dot above | as the English s in pleasure | woe s. aber die Stimmänder schwin |
| rz | same as above | wie j in Journal |
| z | same as in street | |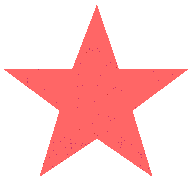 German Form Letter (to be used in writing to German archives)
Instructions:
After the word "über", fill in the name of your ancestor, after "geboren", his birth date, and after "in", his place of birth.
Enclose the equivalent of $15 (or if in the United States , a money order or foreign bank draft and 2 International Reply Coupons from your post office). See Sending Money Overseas.
Address envelope to
Standesamt (Staatsarchiv or Stadtarchiv) der Stadt (town)
Street Number
Postal-Code Town
Country
German Letter:
Date
Sehr geehrte Dame, sehr geehrter Herr!
Zur Vervollständigung meiner Familiengeschichte benötige ich nähere amtliche Angaben über die Familie des/der ____________, geboren am _________________ in ___________.
Ich bitte Sie freundlichst um Übersendung eines vollständigen Auszuges aus Ihrem Geburts-/ Heirats-/ Sterberegister zur vorstehend genannten Person.
Sollte es Ihnen möglich sein, mir ebenfalls Auszüge über Geburt, Heirat oder Tod seiner/ihrer Eltern anzufertigen, die im gleichen Ort gewohnt haben sollen, so wäre ich Ihnen auch für diese Hilfe sehr dankbar.
Zur Deckung Ihrer Geböhren lege ich $15 bei. Sollten Ihnen weitere Auslagen entstehen, so bitte ich Sie, mir dies mitzuteilen.
Für Ihre Hilfe danke ich Ihnen herzlich im voraus.
Hochachtungsvoll,
Your name
Address

Date
Gentlemen:
In order to complete my family history, I am in need of more precise official data on the family of _________ born _______________ in _____________________.
I would kindly like to ask you to send me a complete excerpt from your birth-/ marriage-/ death registers for the person mentioned above.
Should you be able to let me have, in addition, the birth-, marriage- or death records of his/her parents, who are said to have lived in the same place, I would be most grateful for your assistance in this matter.
To cover your fees, I am enclosing $15. Should you incur additional expenses, please let me know.
Thank you in advance for your help.
Sincerely yours,
Your name
Address